Hiring Basement Finishing Contractors: Tips For Homeowners
Mar 15
If you're considering hiring a contractor to finish your basement, it's crucial to choose the right one. While it can be a thrilling experience, homeowners should weigh several factors when selecting a contractor. In this article, we'll offer tips on how to go about finding the perfect contractor for the job.
Basement finishing projects require careful consideration of various elements, such as the size of the space, budget, design needs, materials needed, and timeline. Before selecting a contractor it is important to understand what type of job you are looking for them to do. That way you can ensure that they have the necessary skills and experience needed to complete your project effectively. With these tips in mind, homeowners should be able to make an informed decision about which contractor is best suited for their specific project needs.
Planning The Project
Many homeowners may be intimidated by the prospect of hiring contractors for a basement finishing project, but doing so can save time, money, and hassle. With the right planning and preparation, you can ensure that your project is completed to your satisfaction without any unexpected surprises along the way.
Before you bring in contractors to do the job, it's important to have a plan in place. You'll need design plans that include all of the details of what you want done, such as which rooms will be included and how they'll be laid out. Additionally, you should make a timeline for when certain tasks should be completed and ensure that those dates are reasonable for whatever contractors you hire. Selection of materials is also an important part of planning - you'll have to decide what types of flooring and fixtures are best for your needs and budget. Lastly, it's essential to budget for costs like labor, materials, permits, and other fees.
With these considerations in mind, you can move on to finding qualified contractors who can help bring your basement finishing project to life.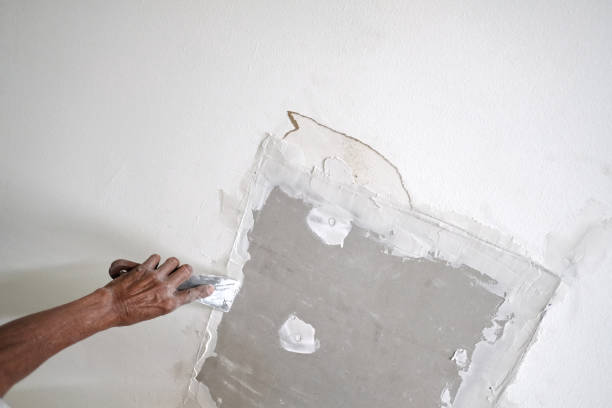 Finding Contractors
Once you have a plan in place, it's time to start searching for qualified contractors who can take on your basement finishing project. Whether you're looking for basement contractors to do the entire job or just certain parts of it, there are several ways to go about finding them.
Locating contractors is often as simple as doing an online search and reading reviews from other homeowners who have used their services. There are also websites that specialize in connecting homeowners with prescreened contractors and offer ratings and reviews of their work. Many local home improvement stores will be able to provide referrals for reliable basement finishing contractors in your area.
Networking is another great way to find quality contractors for your project. Ask friends and family who have recently done similar projects if they can recommend any good contractors, or contact professional organizations such as the National Association of the Remodeling Industry (NARI). By doing some research and getting recommendations from people you trust, you can begin to narrow down your contractor search.
Once you've identified potential candidates, it's time to move on to choosing the right one for your project.
Choosing A Contractor
Now that you've found a few potential contractors, it's time to make the final selection. Choosing the best contractor for your basement finishing project requires careful comparison and evaluation of each candidate's qualifications. It's important to take your time during the contractor selection process and ask the right questions to ensure you hire someone who is up for the job.
When comparing contractors, start by asking about their experience with similar projects. How long have they been in business? What kind of references can they provide? Have they completed any other projects like yours in the past? These are all important factors to consider when narrowing down your options. Make sure you confirm their licensing and insurance information as well as any applicable warranties that may be offered on their work.
Having made your choice, it's now time to move on to establishing payment terms with your chosen contractor.
Establishing Payment Terms
Once you've found the right contractor for your basement finishing project, it's time to establish payment terms. This should be done before the project begins and should include a detailed money agreement outlining all aspects of the payment structure.
Your money agreement should include an estimated cost for the project and a payment schedule that defines when each payment will be due. It is important to agree upon whether payments will be due in full or in installments, as this can affect how long it takes to complete the project. Some contractors may require a deposit upfront, so make sure you are clear on any conditions associated with this arrangement. You should consider adding a clause about late payments and any applicable interest rates or fees if payments are not made on time.
When discussing payment terms with your contractor, it's also important to confirm any warranties they offer on their work. Make sure you understand what is covered and for how long – this could save you money down the road if any repairs are needed. Be sure to get everything in writing before signing anything so that both parties have a record of their agreement. With proper negotiation and communication, you can ensure that everyone is happy with the final payment terms.
Now that your payment terms are established, it's important to check references before signing off on the contract.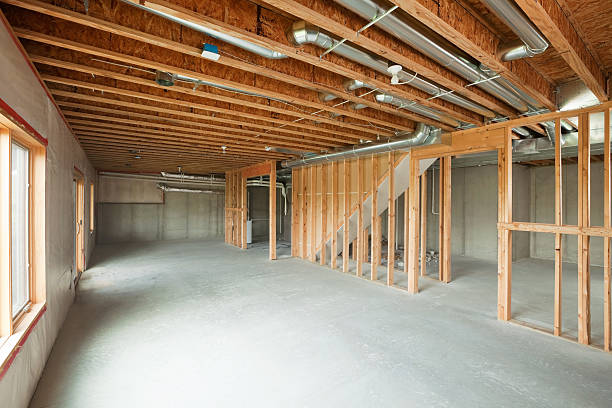 Checking References
Now that your payment terms are established, it's important to check references before signing off on the contract. Verifying references can help you get a better understanding of the contractor's past work and any potential liability issues. It is also a good idea to run a background check on the contractor to make sure they are properly licensed and insured.
When checking references for your basement finishing project, make sure you have all of the contact details for their previous clients so that you can reach out to them directly. Ask questions about their experience with the contractor, such as how long it took them to finish the project, if there were any issues along the way, and how satisfied they were with the results. You could also look up online reviews from past clients – just make sure they are recent and relevant to your project.
By taking the time to check references and do your research on contractors, you can ensure that you are making an informed decision before finalizing your contract. This will help reduce any risks associated with hiring a new contractor and give you peace of mind knowing that you have chosen someone who is experienced and reputable.
Finalizing The Contract
The final step in the process of hiring a basement finishing contractor is signing off on the contract. Before you put pen to paper, it's important to review all of the details and agreements included in the contract. Take the time to go through each section with your contractor and ask questions if any terms seem unclear or unfamiliar. This will help ensure that both parties are on the same page before signing off on the agreement.
Make sure that all payment agreements and deadlines are clearly outlined in the contract so that you know exactly when payments are due and what happens if payments are late. It's also important to check for any clauses related to liability, warranties, or other legal matters – such clauses should be explicitly stated in order for them to be legally binding.
Once you have read and reviewed every aspect of the contract, then you can sign off on it with confidence. Make sure both parties keep copies of their signed contracts as a record of their agreement, then get started on your basement finishing project!
Conclusion
The basement finishing project is an exciting undertaking and with the right contractor, it can be a successful one. Symbolically, the new space represents a fresh start and a blank canvas for homeowners to create their dream basement. By following these tips, they can ensure they make the right decisions in order to get their desired results.
From researching potential contractors and checking references to finalizing contracts and setting payment terms, each step of the process should be taken seriously. This will allow homeowners to rest assured that their newly finished basement will be as perfect as they envision it in their minds.
Hiring a competent contractor is essential in this process, so homeowners should not hesitate to ask questions and do their due diligence in order to make sure they are making the best decision for themselves and their families. With careful planning and research, homeowners can transform their dull basements into beautiful spaces that will provide countless years of enjoyment for them and their family.
If you're looking for more ideas about this topic, feel free to check this blog post from Patch and Paint Pros: https://patchandpaintpros.com/working-with-basement-finishing-contractors-what-to-expect/